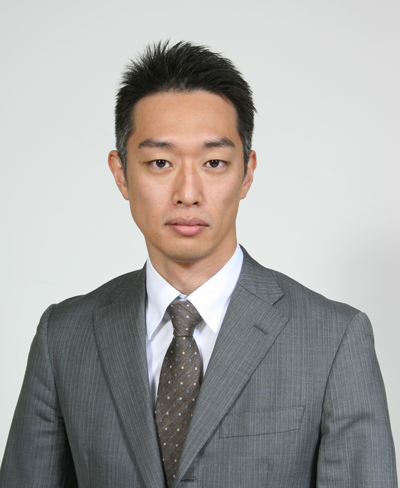 Founding partner at Utsunomiya Shimizu & Haruki.
Admitted to the Bar both in Japan and in the State of New York, U.S.A.
Passed the Japanese Bar exam while he was an undergraduate at Chuo University. Got started on his career at a leading law firm in Japan and engaged in various corporate transactions as a lawyer for 11 years. During that period, he got involved in amendments to the Companies Act and to the Listing Rules at Tokyo Stock Exchange.
He also negotiated with foreign financial institutions, not as a legal attorney, but instead, as a principal team member of a leading Japanese financial institution, collaborating closely with lawyers in various countries in order to close deals successfully.
In December 2015, aiming to be a more flexible professional, he decided to become independent and founded the firm of Utsunomiya & Shimizu.
Bar Associations and Membership of Another Organization
Admitted to New York State Bar Association (2011)
Admitted to Daiichi Tokyo Bar Association (2004)
Member of Private International Law Association of Japan
Education
March 2003 Bachelor of Laws, Chuo University (Tokyo, Japan)
May 2010 LL.M. University of Virginia School of Law (Charlottesville, Virginia U.S.)
Professional Experience
2004Joined Nagashima Ohno & Tsunematsu (Tokyo, Japan)
2010Seconded to Tokyo Stock Exchange (- 2012)
2010Assumed Office of Statutory Auditor at Tokyo AIM Inc. (- 2012)
2013Seconded to the Bank of Tokyo-Mitsubishi UFJ (- 2015)
2015Founded Utsunomiya & Shimizu
2017Joined the faculty at Hosei University Law School (International Transaction Law)
2018Founded Utsunomiya Shimizu & Haruki
2018Assumed Office of Supervisory Director at Sankei Real Estate Inc.
2019Assumed Office of Independent Director at Robot Payment Inc.(4374, Tokyo Stock Exchange)
2020Assumed Office of Corporate Auditor at EDGE Technology Inc. (4268, Tokyo Stock Exchange)
Practice Area
International Commercial Transactions, Financial Transactions including Investments and loans, Financial Regulations, Corporate Governance, Mergers and Acquisitions (M&A)/Reorganizations, Civil and Commercial Disputes, General Corporate.